E3 is going all digital this year, which honestly will probably not changes E3 at all for the majority of people that aren't journalists.
Other Video Game News
Mass Effect is Getting a Few Changes in It's Re-Release
Noise Cancellation for Everyone!
Apparently, nVidia is Going to Make More 1650's
What We're Playing
Questions
DA VINSTER (Vinny): What're your thoughts on E3 coming back in a digital format? What's the real purpose of big companies like Microsoft participating when they could go the Sony route and do their own event?
Cliff: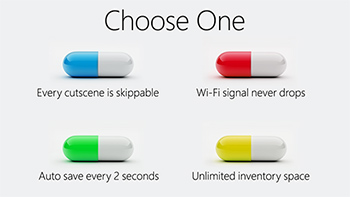 Princess_Megan: Being able to pet the dog, or any random creature in a game somehow makes it marginally better. What is your favorite game that allows this mechanic?
Alan S (zeroskill): Controversial topic: Do you believe in the healing properties of crystals?
rdeacon: Black licorice: love or hate it?
Cheap/Free Games
Epic Games
3 out of 10 Season 2 – Caffeinated super-powers, sentient AIs, and rival game studios all stand in the way of Shovelworks studios as they struggle to finally make a game that scores better than "3 out of 10". Will this be the Season that they finally do it?
Xbox Game Pass
PlayStation Plus
PC Games
Small Bites
Troll Corner
Sony Didn't Warn Some Devs Before Shutting Down the PSN Store
Patreon Producers
John Tippins
Sean Palmer
Austin Palmer
Alan Schulte
Joe Cole Jr.
Extra Life